Top 10 Online Sales Tips For Your Business
Top 10 Online Sales Tips For Your Business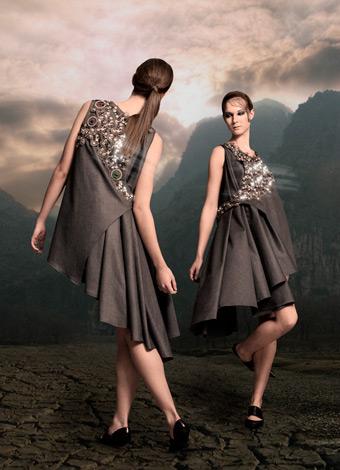 Though there are many details you could optimize on your business website in order to make sales as high as possible there are ten things you cannot ignore. These are things I have found over the years that help tremendously.
Top 10 Things to Help Your Online Business Sales:
1. Multiple Payment Options – sure, you probably only pay using one payment method -always the same thing. Once you figure out what you like to use to pay online you are likely to always use the same option. Others are just like you, but they might not use the same payment method as you. The three payment methods I always offer are: PayPal; Google Checkout; W. Union or a bank check. This way you hit just about everyone.
2. Optimize Checkout Process – minimize the number of pages a customer must winde their way through in order to buy something on your site. Make the process ultra-clear to customers so they never feel lost. For guidance look at or other major online shopping site.
3. Shopping Cart – if customers can purchase more than one item at a time, do not make them buy one at a time. PayPal and Google Checkout both have very easy shopping cart options you can integrate with your website. Use them.
4. 30-Day Money Back Guarantee – use this, or a variation in the number of days you offer a refund, to get customers to buy that would not buy otherwise. Being able to get a refund makes ordering your product or service 100% safe. Believe it or not, it even makes sense to offer a refund in the case of people that buy ebooks or other digital product that can not logically be returned. Refund processing for ebooks of any worth are very low and you will sell more to have a refund policy in place for these types of products also. Be sure to cover in detail how customers can file for a refund.
5. Bonuses – throw in some bonus items to help close the deal. Everyone loves to get more than they are buying for free.
6. Call to Action – place regular "calls to action" on the page you want customers to buy something. A call to action is a statement like, "Buy Here ->" or "Click here now to order." Make it very obvious what a buyer needs to do to order.
7. Easy to Find Contact Information – use a contact page with multiple ways to reach you for any questions a buyer has. Some prefer phone, some email, some chat. Offer as many ways as possible to reach someone to help before they purchase your products.
8. Fast Response to Email – I noticed that when I respond quickly to questions I get from potential customers that they nearly always buy. The comfort of knowing there is a human behind the website builds trust that closes the deal.
9. Offer a Free Sample – in the case of ebooks or some training program, and many other products and services you can offer a free sample to help the buyer decide if it is something they would enjoy buying. This works exceptionally well when you have a good product and use a high quality sample.
10. Show Real Testimonials – showcase others that have purchased the same product, and how well it worked for them. Collect as many as you can – these are like pure gold for helping your sales.
Of course there are many other ways to help your business sell more online. Use these ten suggestions and you will have a solid base to build on.